piano, voice, violin/viola, accompanying, theory/aural skills, & composition lessons; ukulele classes
Here are some of the latest from Chrissy's Studio! For more frequent updates, visit our Facebook Page.
2018 - Here we come!
Friday, January 5, 2018 by Chrissy Misso | Uncategorized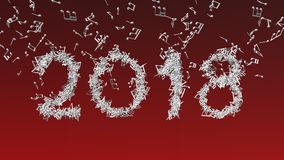 We'll be making our musical goals this week as we start a new studio challenge! What do you think you need to work on?
I will be making some goals for the studio (wouldn't it be fun to have more studio friends! I am also working on some more fun activities...) and composing/arranging pieces (some for you, some for fun).
Be sure to head over to the Facebook page for more frequent news and ideas!
♮chrissy
JoyTunes Summer Camp
Monday, June 19, 2017 by Chrissy Misso | Uncategorized
I hope summer is off to a wonderful start and everyone is remembering to wear sunscreen!

I have some exciting news on the cool piano front!

JoyTunes, the company that created Piano Maestro, is once again starting SUMMER CAMP June 29th, 2017. One lucky winner will receive an Amazon gift card!

Here's how it works:
Every week for the duration of Summer Camp, the JoyTunes team will release a summer camp song. They will announce the song on social media and email. There will be several versions of the tune so everyone can play. Students who get 3 stars on the song will automatically be registered in a drawing to win the gift card. The contest runs for one week starting from the release day. The more they play - the more entries they get! Super Easy! Remember to have the students force quit after each practice session for their entry to count.

What a great way to retain those piano skills we worked so hard for this year!

The WINNER will be announced by Facebook, Twitter and if it's you, EMAIL! Don't worry! JoyTunes won't post anything without your permission.

Start brushing up by playing last year's Summer Camp tunes and get ready to PLAY!

Happy Summer!
♮ Chrissy
(and The JoyTunes Team)