A new (2018) addition to the student experience at Chrissy's Studio, ukulele classes are a fun, social introduction and continuation of your musical journey. We will learn strumming and chords alongside some musical know-how, so we can play today's popular songs!
Questions? Contact Us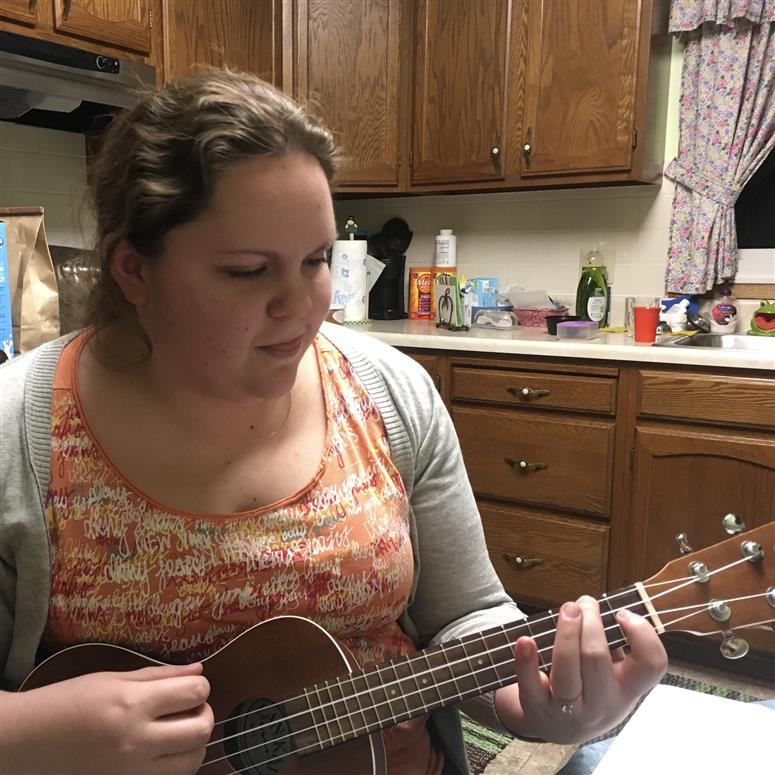 Pre-K/K Ukulele Classes (coming Fall 2018):
Three preschoolers/kindergartners and their adult will gather weekly to learn four chords, some strumming, and singing to some of our favorite nursery rhymes and kids' songs.
Kids, Juniors, & Teen Ukulele Classes (finished K to 8 years; 8-12 years; 12-18 years):
We have our first classes this summer starting in July! Students will be learning around 6 chords (more if we can!), a couple strumming patterns, and the melody & words to some of their favorite songs. Current requests include Frozen and Moana!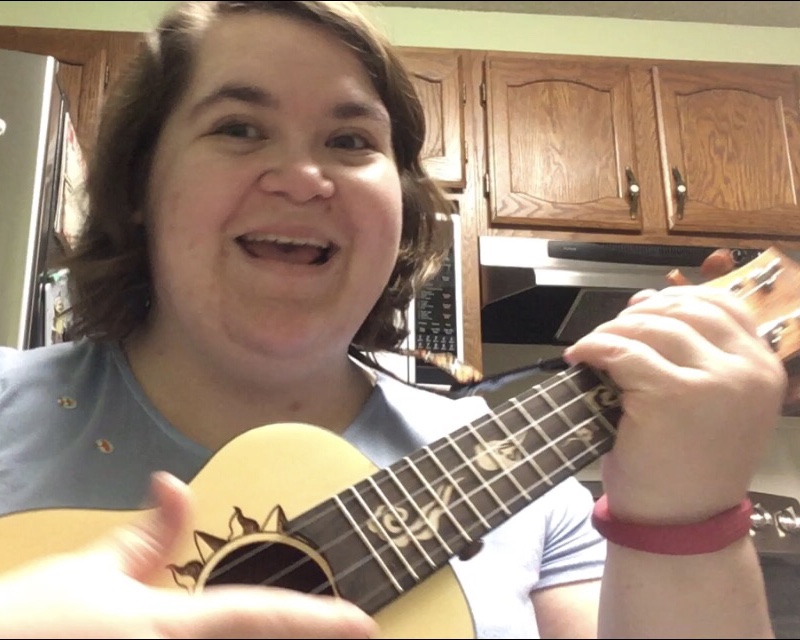 Adult Ukulele Classes (18+):
Our first class is full!! This summer will be a test class of what busy adult schedules can handle for learning and practicing a new instrument!
Chrissy developed a special lesson series just for the active musicians—these guys are hoping to learn up to 12 chords (we'll see how we do!) and several strumming patterns, so they can play old and new favorites, learn some songs for the kids and grandkids, and break out the tunes while camping!
Novice adult musicians will be learning around 6 chords with numerous strumming patterns, also, with the goal of playing faves and stuff for the grand/kids.
Questions? Contact Us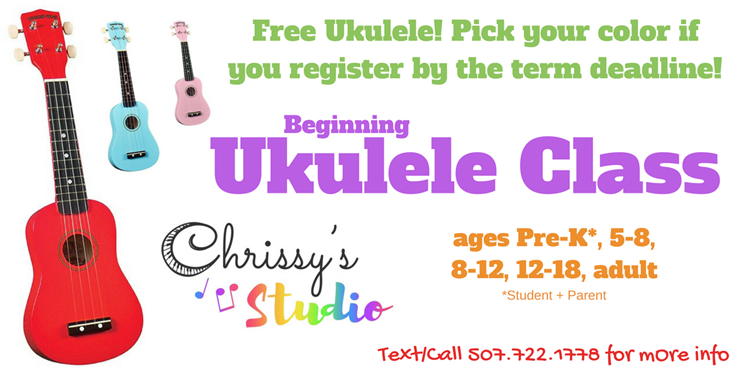 Rochester MN ukulele violin viola voice piano lessons classes music