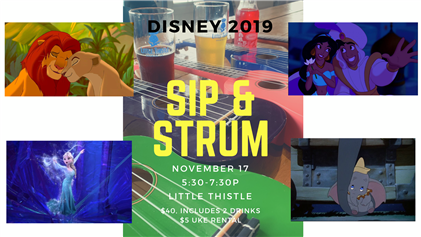 Thank you for your interest in Sip & Strum! We are excited to offer this fun, 2-hr class to get you started on the ukulele!
We would like to thank Little Thistle Brewing Company for hosting us this year! Classes will be held 5:30-7:30pm. We know that is over supper time, so we plan for you to get some dinner from the food trucks (if available) or we will all pitch in to order pizza!
🍕 September 29 - The Beatles (songs TBA)
October 13 - Halloween 🎃 (Food Truck!)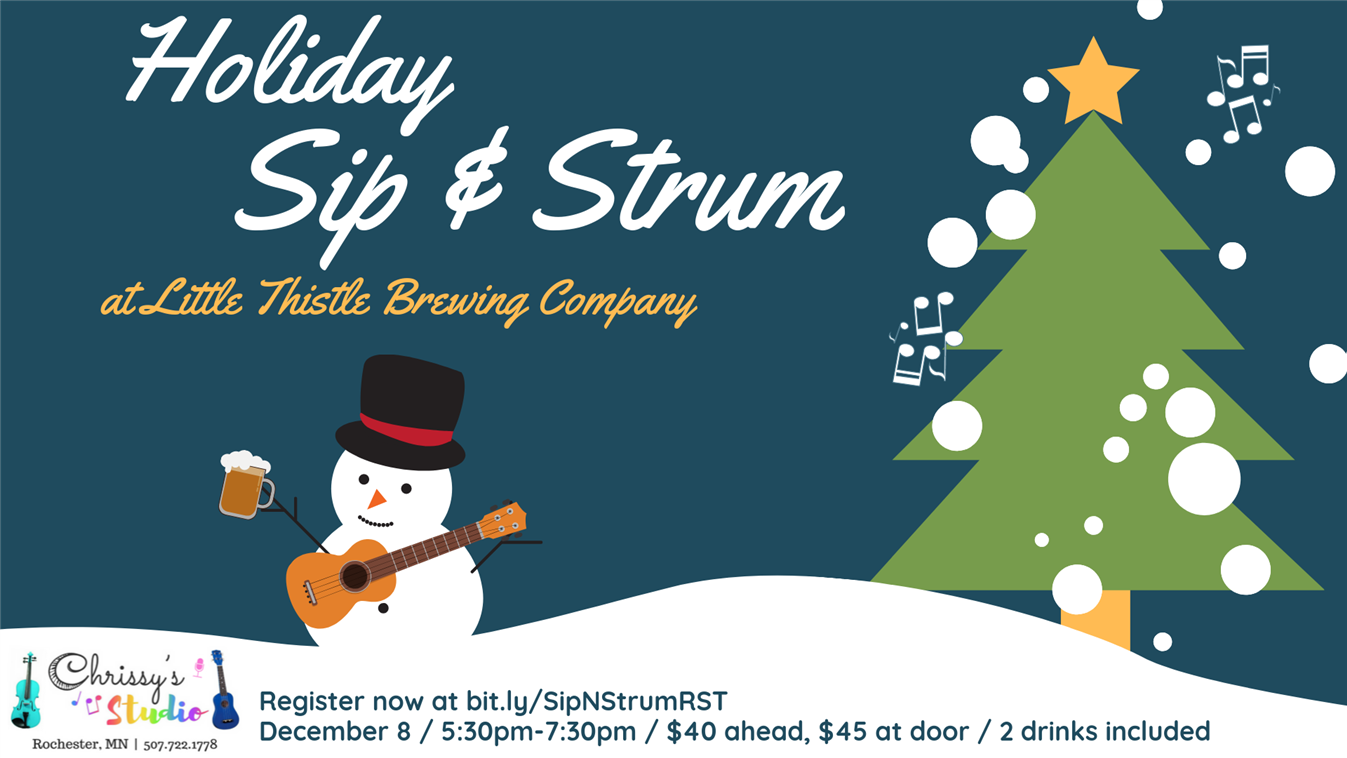 🍕 November 17 - Disney 2019 - Family Night ❄️ 🦁 🐘 🧞‍♂️
🍕 included for 21 & younger, $5 for adults
🍕 December 8 - Holiday - Family Night🎄
🍕 included for 21 & younger, $5 for adults
January - 12 - Auld Lang Syne, Hallelujah (Leonard Cohen), Riptide (by Vance Joy), Someone Like You (Adele)
February 9 - Valentine's / Love Songs 💕 (note the date change!)
March 15 - Luck o' the Irish ☘️
April 26 - TBD
May 31 - TBD
Please fill out the information below! You can register more than one person at a time. ☺
You will be charged for one class per person upon completing this form; for additional classes, you will receive an invoice. There is a 3% processing fee for online payments after the initial deposit.
* Registration fees are non-refundable, but are transferable to another studio event or class.