Piano is usually the instrument people think about taking as a kid...but we don't do those boring lessons with the super-strict teachers that many people remember! We have so many excited students--check out some of the snapshots from our latest recital and book graduations from this last year.
We have changed to focusing more on playing first and learning lots of details second: children can experience music before learning all the nuts and bolts, and group and station lessons can help foster this! There is still some writing work, but we do it at class! All beginning students will start in group piano lessons; as students progress, they can move up to station lessons.
Questions? Contact Us
---
Jace and Logan did a duet of Climb Ev'ry Mountain from The Sound of Music together at the recital - Jace has been taking piano lessons with Chrissy since September 2012, has finished an entire book series, is constantly working on new material, and has started going to competitions and festivals. Logan started piano in September 2017 and requested to play with Jace for the recital.
Group settings make it even easier for students to play with each other! They will develop friendships tied to their musical learning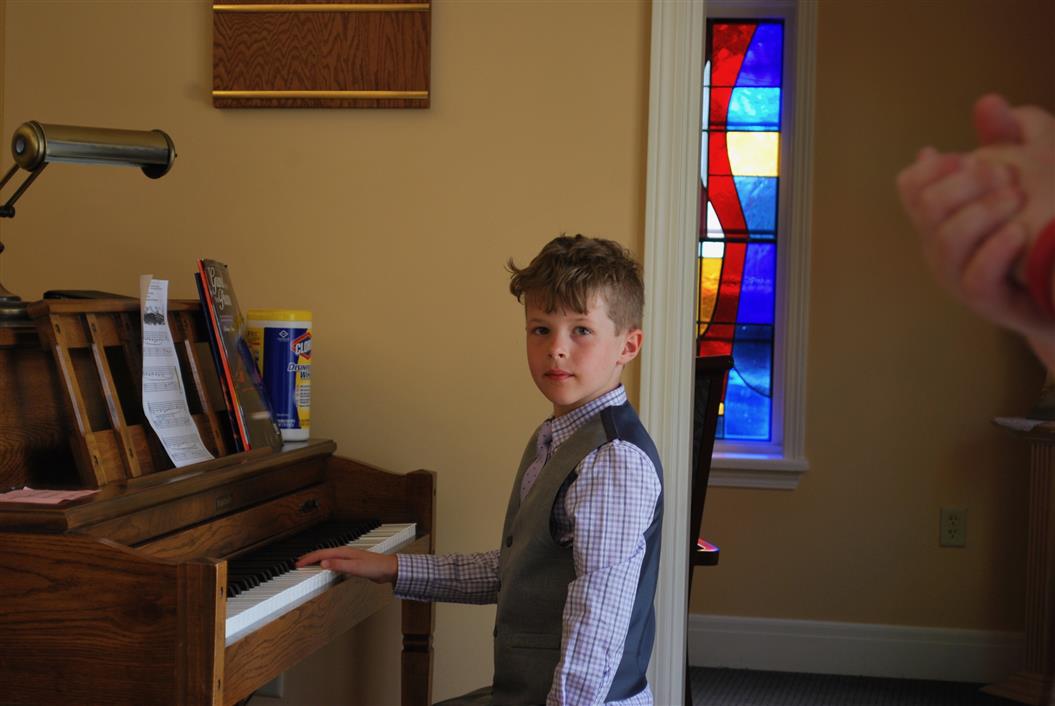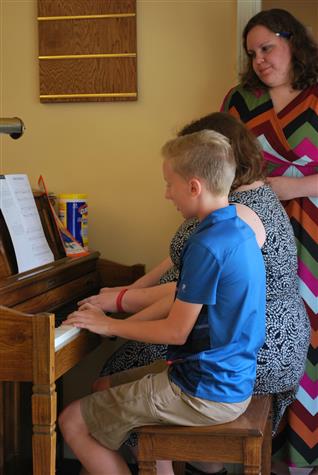 Miss A and Miss L started piano in January 2018. Miss A. loves piano lessons and mastered her recital pieces, basically playing from memory! Miss L. is a spunky girl that keeps Miss Chrissy on her toes each week!
Group settings encourage students to progress faster than when in lessons by themselves—the camaraderie helps keep students motivated and provides a safe place to ask questions and share what they learn!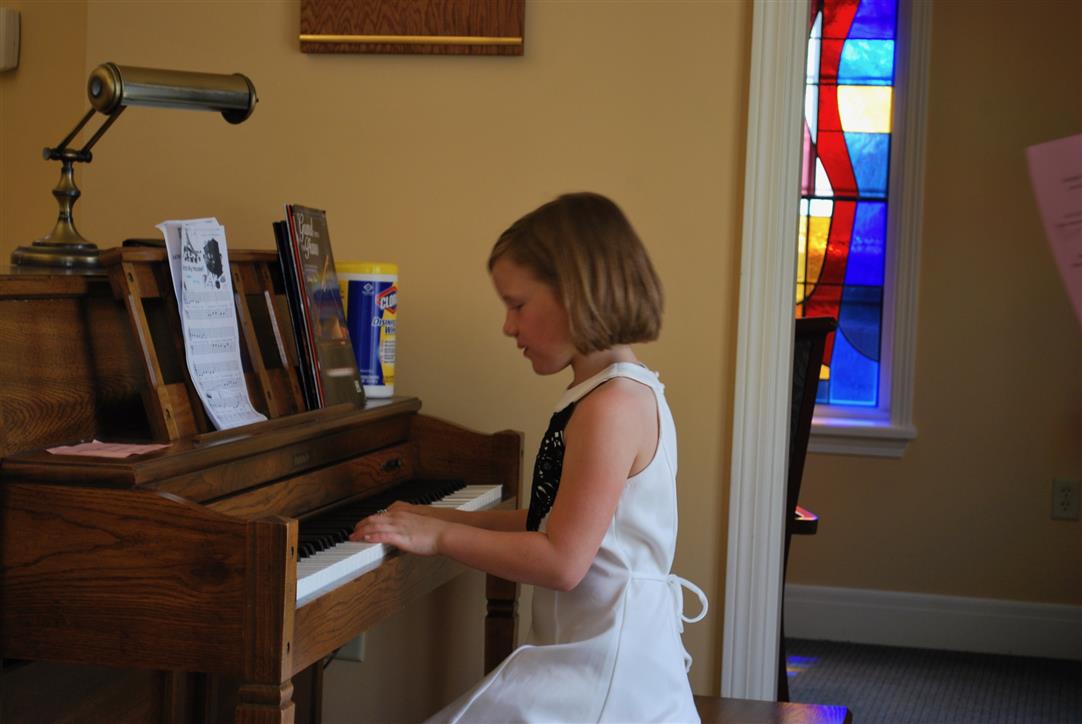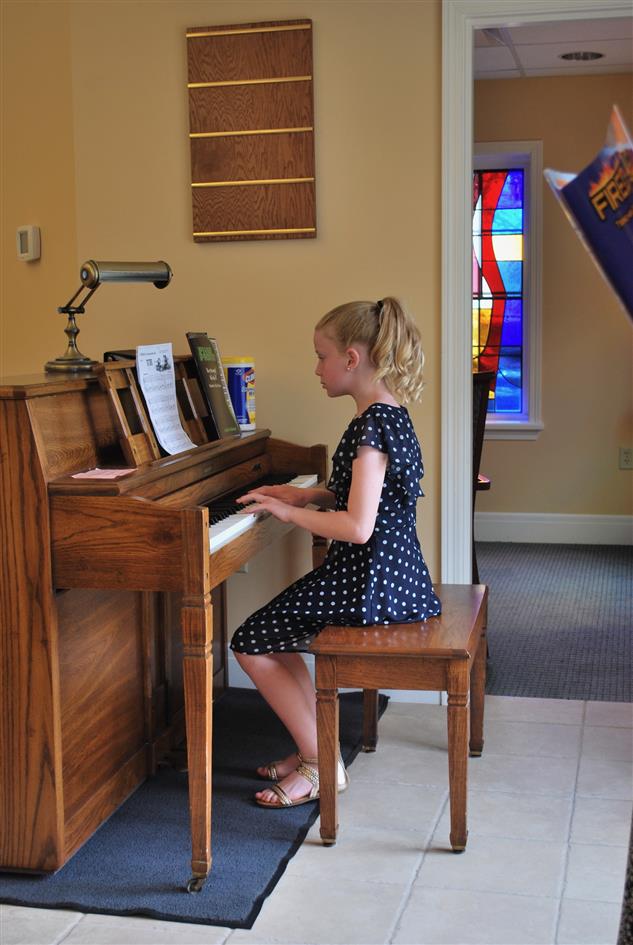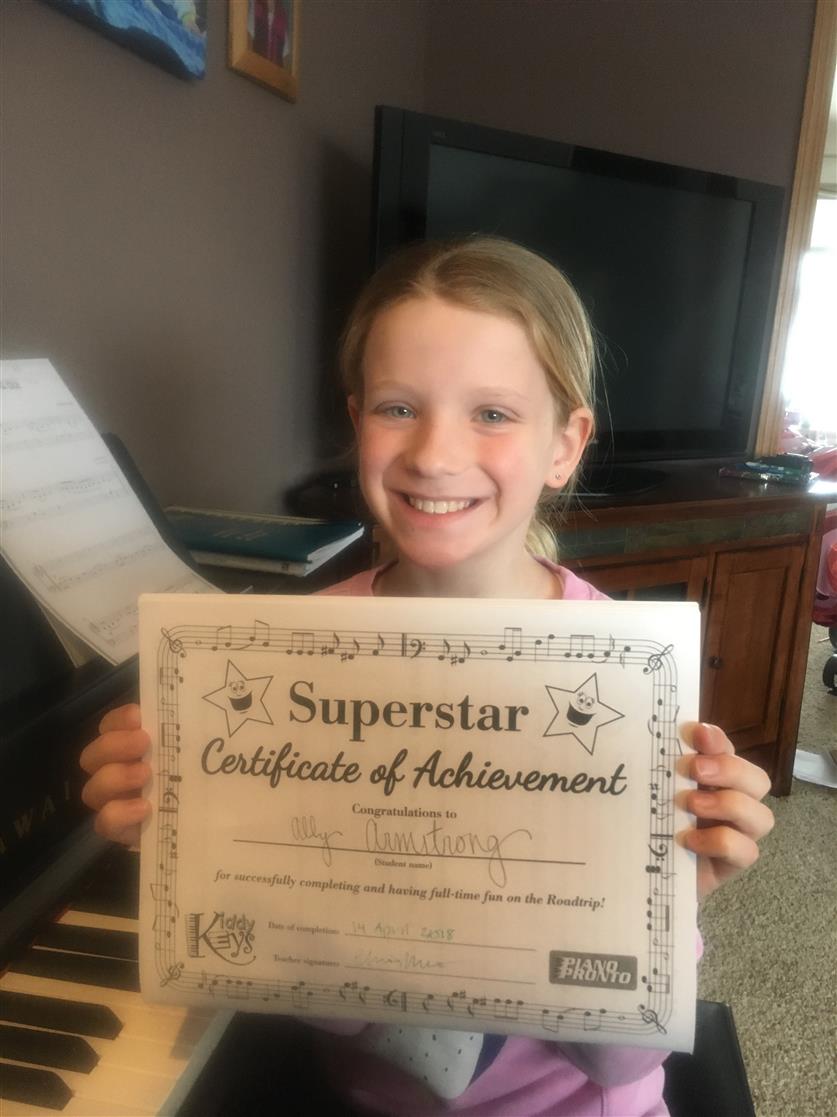 Questions? Contact Us
"Thanks again, Chrissy, for another great recital!" - S.H. Bryson and Logan came back for smiley photos after the super-concentrating faces during the recital. Logan started piano first, but, after all the fun songs and games, Bryson wanted to try piano out too! "We love you, Miss Chrissy!" - the Twins (picture collage courtesy of S.H.)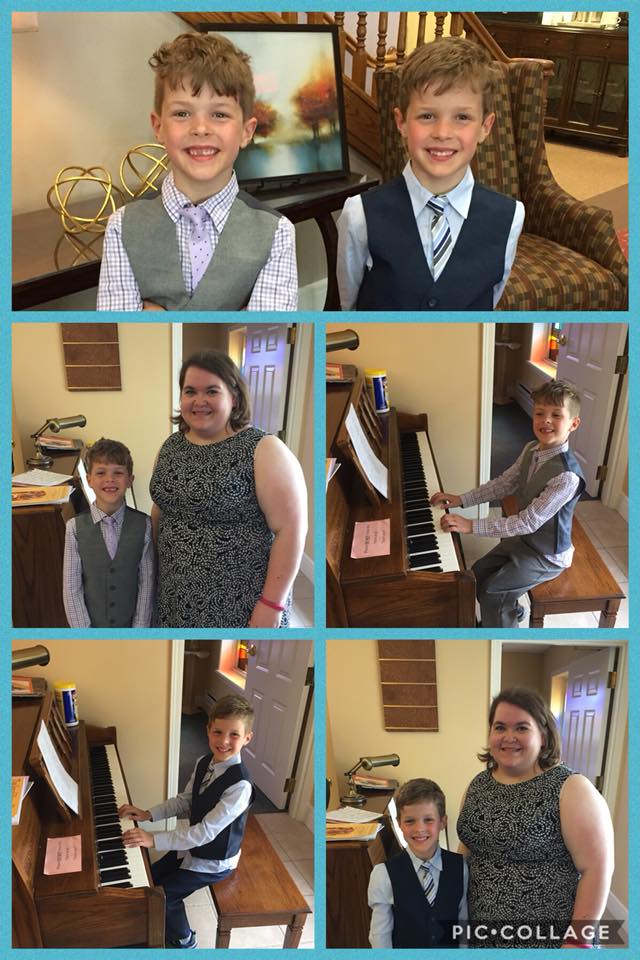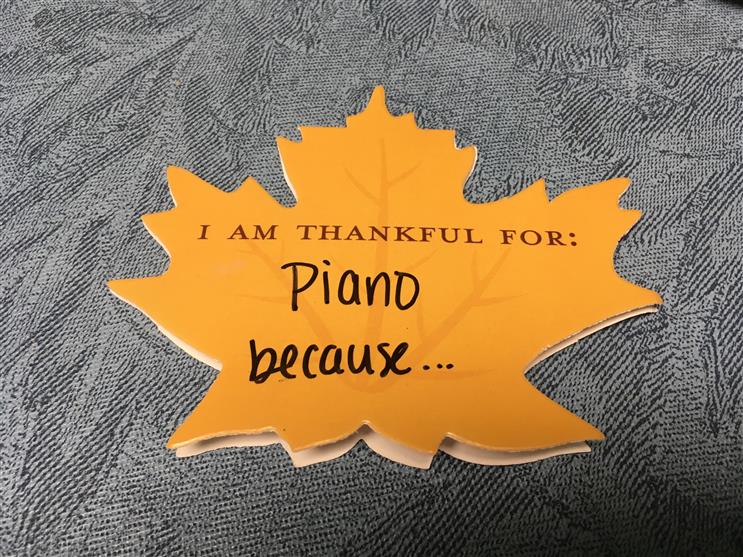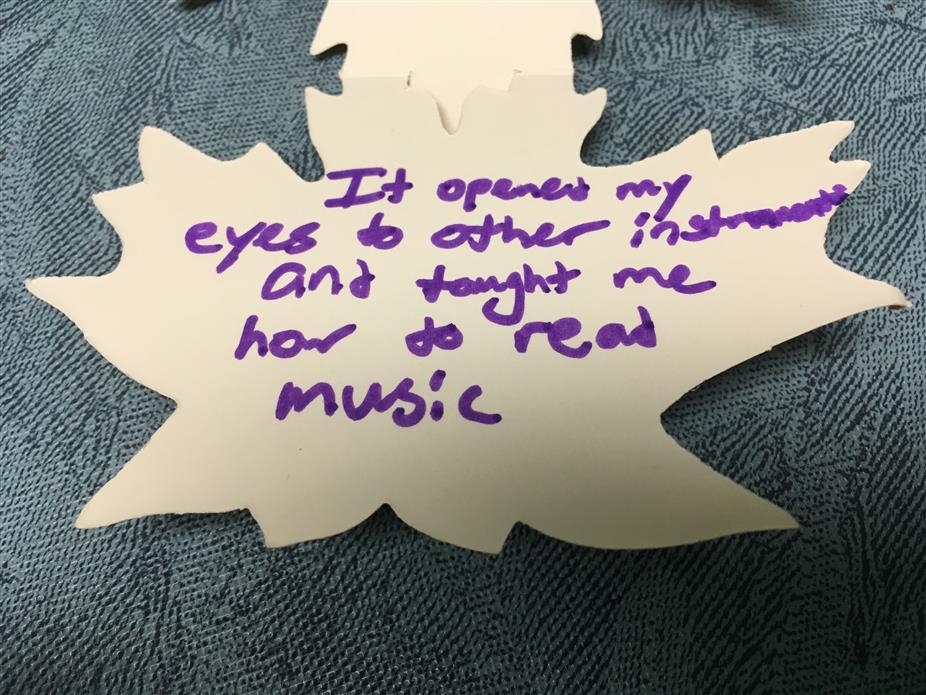 Rochester MN piano violin viola voice ukulele classes lessons
Questions? Contact Us
We have fun news and updates about Chrissy, students, and studio events!
♪ ♩ ♯ ♪ ♩♮ ♩♭ ♪♩♮♩ ♭ ♯ ♪ ♩ ♪