piano, voice, violin/viola, accompanying, theory/aural skills, & composition lessons; ukulele classes
Here are some of the latest from Chrissy's Studio! For more frequent updates, visit our Facebook Page.
2018 - Here we come!
Friday, January 5, 2018 by Chrissy Misso | Uncategorized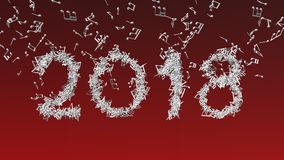 We'll be making our musical goals this week as we start a new studio challenge! What do you think you need to work on?
I will be making some goals for the studio (wouldn't it be fun to have more studio friends! I am also working on some more fun activities...) and composing/arranging pieces (some for you, some for fun).
Be sure to head over to the Facebook page for more frequent news and ideas!
♮chrissy