Summer 2019
We have 4 youth summer programs to explore piano, violin or viola, ukulele, and voice! Each program has a minimum required attendance of 4 students; the max will be listed below. Programs set for half days will meet 9a-12p, 1p-4p, or 3 hrs on repeating weekdays; a full day of camp will be 9a-4p.
Start your registration here: https://forms.gle/iKodmG4BkQmsY5vR9
Adults looking for summer music fun should check out Sip & Strum!
+ Design-a-Uke
For students entering 4th grade & up

Students will receive a ukulele kit that they will paint, seal, and assemble throughout the program.

We will learn (or review) some ukulele basics and up to 3 songs per day.

5 half days $225, PLUS $60 materials fee
+ Musical STEM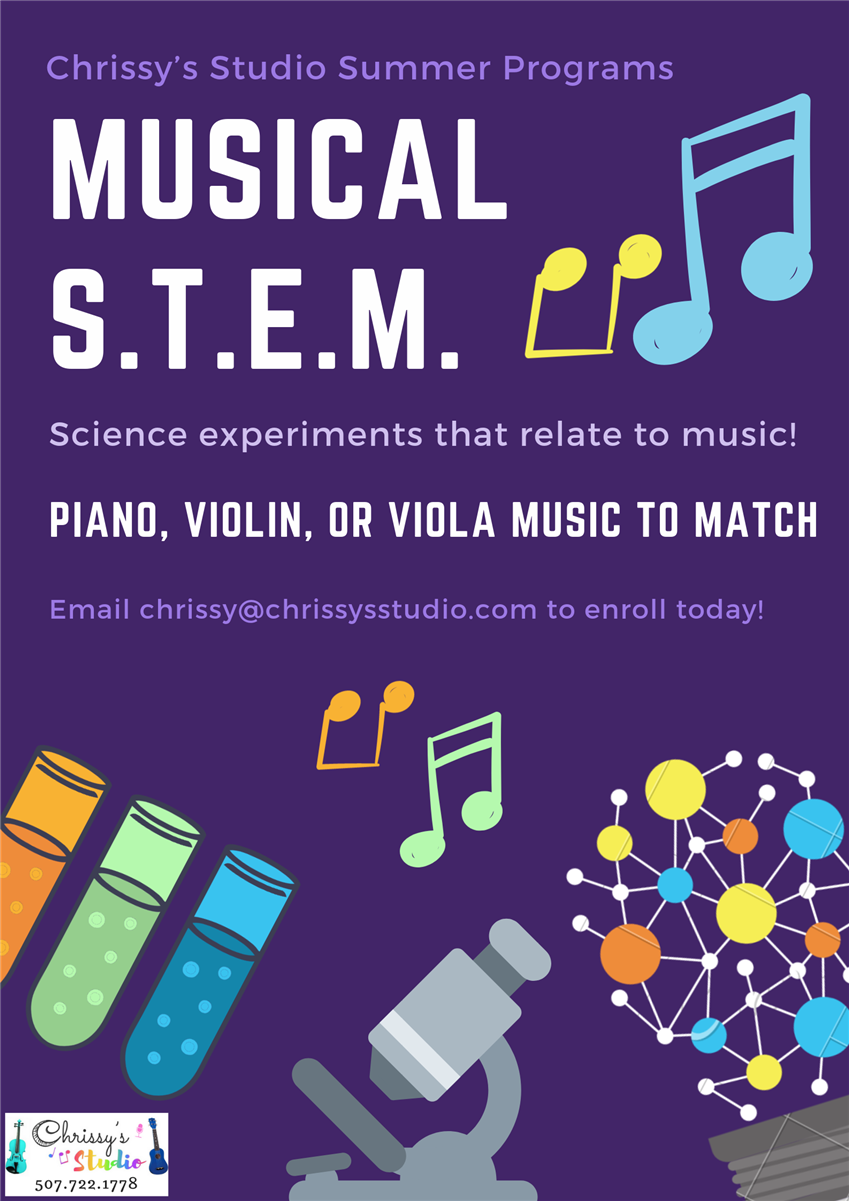 Piano Bootcamp - entering 1st grade & up (any skill level)
Violin/Viola Bootcamp

- entering 2nd grade & up

We will do a science lesson (or 2) each day that relates to things in music!

Vibrations

Patterns

Bending

Inventions

Dissonance

Slime

Quicksand

Tune it

Each science topic has related music to learn on the piano or violin/viola.

5 half days $225
+ Voice & Theatre Workshop & Performance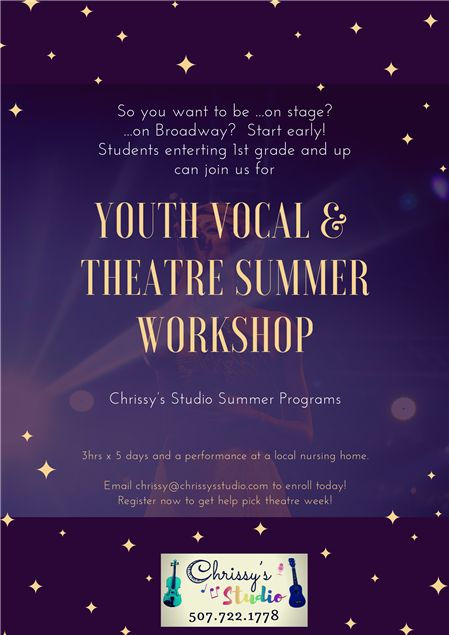 Entering 1st grade & up

Students will help make props & costumes

The first day we will pick our production for the week:

Peter & the Wolf

Carnival of Animals

Peer Gynt

Roles will be assigned by a combination of skill and preference

We will present our final product at a local nursing home (a bunch of grandmas & grandpas are the best first audience!)

5 half days PLUS performance, $250
+ General Music Fun
+ Preschool Music Camp (9:30-11:30am)
For littles age 2 to 5/entering K

PreKs will learn about different aspects of music

Crafts

Playful Piano using Wunderkeys

Rhythm and Tempo with Percussion instruments

Some strumming fun with ukuleles

High & Low, Loud & Soft, Short & Long

Singing!

Monday-Friday, 9:30-11:30, $150